I've been sewing/ crafting/ organizing up a storm in the process of getting ready for our baby!! Each day it is a balance between "have to" "oughtta do" and "wanna do" . . . some days I manage to squeeze in all three categories. Gotta love nesting energy and motivation!!
I night I made a zippered boppy (nursing pillow) cover . . . this was a big deal, because I have avoided sewing a zipper since the first day I ever sewed something which was when I was 8 years old! I just couldn't seem to gather up the courage to conquer my fear of zippers, but decided that another "slip cover" would not be suitable for this and it was time to face up to my sewing nemesis . . .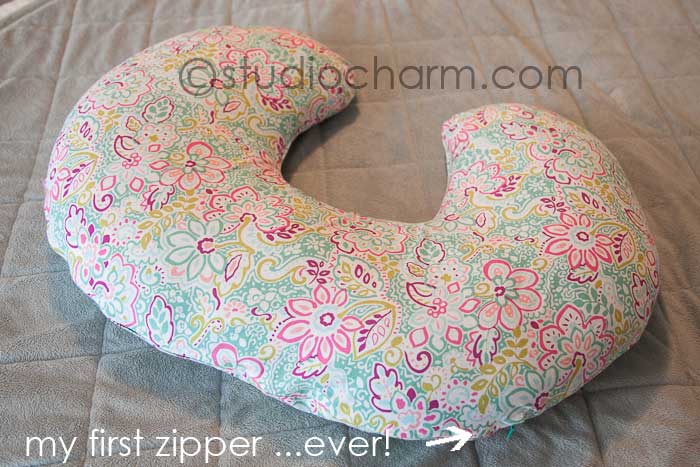 I'm no "pro" but I am thrilled at how this first attempt opened up the doorways to many sewing projects in the future that normally I would have avoided!! Wa hoo!
For instance, I made a diaper bag (this type of construction definitely a first for me!):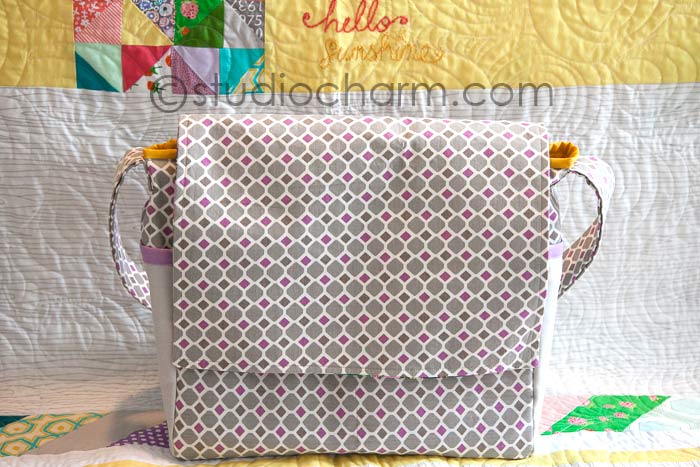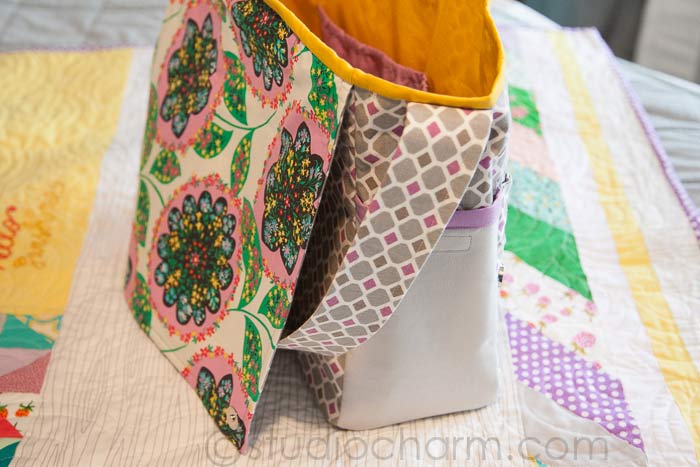 Perfect use for a fat quarter of some fun Amy Butler fabric- the inside flap!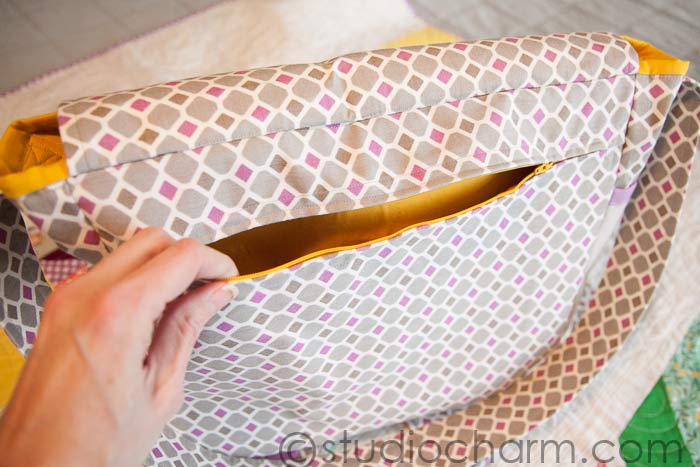 Meet zipper number TWO!! I'm on a roll, and of course yellow was perfect color to complement the purple and gray!
I have to give a big shout out to this blogger who provided the awesome and detailed diaper bag tutorial here!  Thank you!
And a then for a matching baby wipes container and diaper & wipes envelope. (Click links for more great tutorials by other bloggers) pictured here with my baby's new quilt!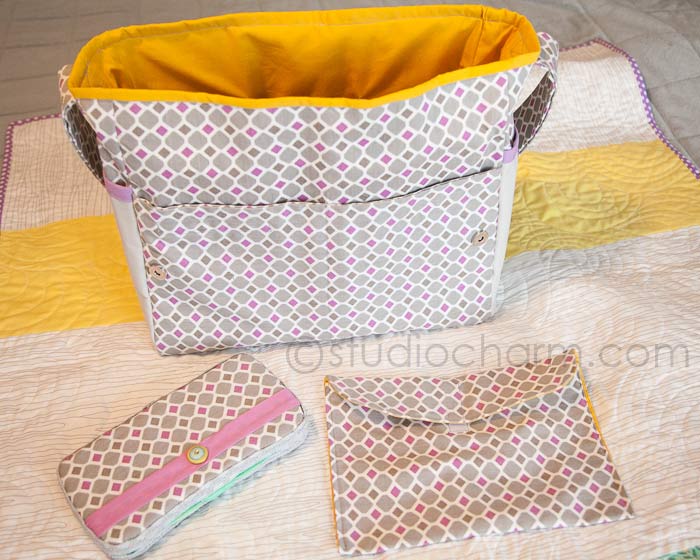 I also made this quick Co-sleeper sheet with a cozy pre-washed flannel. I'm hoping to make a couple more before baby girl's here.
And a coral pink flannel crib sheet quickly came together with this simple tutorial.
Nesting is FOR REAL!!